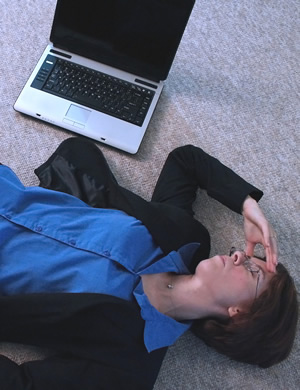 Melanie Slaugh, a reader of our blog and host of MyISPFinder, recently published a great article examining some of the real challenges of telecommuting or working remotely from the office.
Being aware that issues like this exist allows you to plan for how to address them. It is also important that remote workers and their managers and principles are able to have open communication about how and where they are struggling so that the distributed work or virtual team process can be improved and refined over time.
5 Situations Where Remote Workers are at a Disadvantage.
Are there other universal disadvantages any one else has experienced while working remotely? Leave your comments below.
The infographic below shows the cost of commuting in both finances and time – then extrapolates the cost over a 10 year period for an eye-opening revelation. Thanks to Jessica Anderson for sharing this infographic she helped to create.
The numbers on this graphic remind me of a lightbulb moment I had many years ago while sitting in traffic during my daily commute to my job in New Jersey. I, also, took a moment to do the math and realized how much time I was losing just getting back and forth to my physical office.
That realization was the proverbial "straw that broke the camel's back" which has led to over 18 years of me helping people be more mobile and work in The Anywhere Office.
Take a look and be prepared for a shock:
 Click image to enlarge


Via: Streamline Refinance
A bit sickening when you think about it, huh?  Amazing that so many companies still insist on having everyone in a central office when it really isn't necessary considering these costs.
Post a comment below and share your thoughts!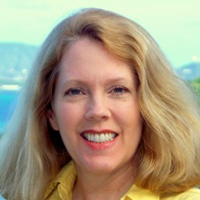 I had the pleasure of recently interviewing Pat Katepoo – a flexible work advisor and the founder of WorkOptions.com. Pat is the developer of a series of Flexible Work Proposal Packages which have equipped thousands of professionals to negotiate the flexible work arrangement they want.
On September 13, she's presenting a free webinar called Telecommute Now! How to Get Fast Approval to Work from Home where she will be sharing secrets for the easiest way to ask for a flexible work arrangement and get your managers to say YES.
In our short interview Pat and I talk about:
the importance of knowing how to negotiate the flexible work arrangement you want and how to ask with confidence.
the different shapes and sizes of flexible work: including telecommuting, compressed workweek, part-time, and job sharing.
the three-ingredient formula that gets managers to agree to a telework request — even where there are barriers. She also reveals a preview of two barriers that keep people from asking for a flexible work arrangement.
Listen to this 15 minute interview to learn more:
Podcast: Play in new window | Download (Duration: 14:50 — 13.6MB)
Pat's expert advice on flexible work has been featured in several national publications including The Wall Street Journal, US News & World Report, and also on NBC Nightly News. I've been following Pat's work in this space for the last 15 years and we first spoke many years ago when I was working on my book – Lose Your Commute. Read more
This is only the second guest post we have had here on The Anywhere Office. I was delighted when Ripley Daniels approached me about writing this for the blog. As someone who has been working virtual for years and now works with a company that is completely remote she has some great lessons learned to share about making the shift to virtual work.
I was just talking with someone the other day about when I first started working primarily from my home office.  The adjustment period took at least 6 months for me to find my workflow and adjust to my space (or adjust my space to my work).  Ripley shares some essential strategies here to help make the transition easier.
Thanks for the great article Ripley . . . take it away . . .
- – - – - – - – - – - – - -
Being a telecommuter may seem like a dream come true but there are often many aspects of working from home that can cause tension, stress and even depression. For most people, transitioning from an office environment to a home office is both daunting and difficult. The office environment facilitates a social setting where you interact with your co-workers throughout the day. Working from home immediately limits your opportunity to socialize and at times can create a sense of isolation that can be hard to adjust to. Another possible change you will undergo is balancing your work and home life. This can be extremely challenging as working from home blurs the lines.
In order to get the most out of your telecommuting experience, it's important to have a strategy. Here are some simple steps to help relieve the pressure and tension that working at home might create:
Create a specific work space. There is nothing more distracting than trying to work in front of the television or in a common area where the children might be playing or your spouse might be on the phone. If possible, turn a guest room into a home office where you can set up a desk, computer and other office supplies as well as where you can hold conference calls and teleconference calls without any distractions or disruptions. If you do not have an additional room or space, designate a Read more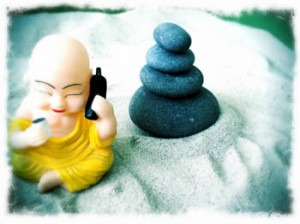 Cloud computing, smart phones, and technology truly allow you to have The Anywhere Office: the ability to get work done and be productive anywhere has brought untold flexibility to mobile professionals and web workers today.
This mobility and anywhere access has caused the lines to blur between our work and personal lives. For most entrepreneurs and small business owners, the two are forever intermingled. If done right, mobile work should be empowering: providing you more freedom and flexibility than you ever imagined as you easily manage the shifting flow of tasks, responsibilities, and communication that are part of your daily life.
But it's easy to let the technology, and our work, start to take over and demand more and more of our time.
I discovered that in today's eBusiness world, pure "work/life balance" doesn't seem to work (at least not for me). What seems a better, more dynamic, fit is a zen-like approach which aims for "work/life integration" instead. This quote called "Master the Art of Living" sums it up.
So how do you do it?  How do you handle the demands of today's fast paced, 24/7 business environment, along with all of the commitments and enterprises in your personal and family life?
Here are my top 5 tips for a zen approach to mobile work. They will help you achieve "work/life integration," and ensure that technology is your tool and not your master.
Know how your technology works. Turn off audible or visible notifications so they don't provide unnecessary interruptions when you are not working or need single-minded focus on a particular project or task.
Setup clear communication guidelines. Make sure everyone knows what is expected of them with regard to accessibility. These include prioritizing communication channels and determining expected turnaround times for different modes of communication (ie. 3 hours for emails, 1 hour for voice mail).
Centralize email and social media messages. Find ways to filter these messages into as few programs as possible so you can easily and quickly check and reply to them without feeling overwhelmed by too many systems.
Consolidate Technology. Find one tool that can serve multiple purposes. Smartphones and tablets can take the place of many devices such as point and shoot cameras, video cameras, laptops, voice recorders, and more. Finding ways to consolidate several tools, and information, into one device lets you travel lighter and stop wasting time switching between multiple platforms or programs.
Unplug and Turn off. Just because you can work from any place at any time doesn't mean you should. These tools have an off switch – use it! Give projects their proper focus and attention. And don't be so distracted that you fail to stay present with family and friends.
Following these simple steps will help you navigate the flow of digital information in your life.
Do you have a great tips or suggestion for clearing digital clutter?  Don't keep it a secret! Post a comment below and share it with the rest of the tribe here on The Anywhere Office.
Video conferencing has changed.  What was once a very costly technology only used by large enterprise type organizations with dedicated IT departments is now easier to use and more cost effective. There are a variety of solutions to fit almost any budget.
This was the topic of discussion a few weeks ago when I joined Bloomberg Businessweek in their New York Studios for a live Video Webcast called "Video Breaks Out of the Boardroom".  The show was hosted by Jim Ellis, Assistant Managing Editor of Bloomberg Businessweek, and I was delighted that they invited me to join Marc  Beattie from Wainhouse Research to be part of this episode.  Here is a photo from our broadcast: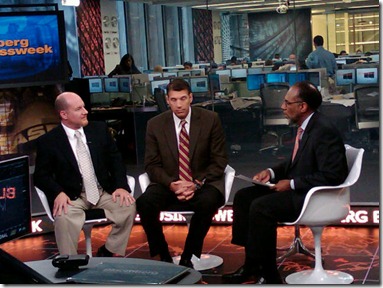 The Bloomberg building was amazing and everyone I met there was extremely friendly and helpful.  We had a wonderful discussion and looked at what's involved with implementing video conferencing including how much technical know-how it takes, how and why companies using it, what it costs, and what are some of the stumbling blocks. We also took some great questions from those that were viewing the live broadcast.
In case you missed it you can now view the entire Video Webcast live.  Just register here and you can watch the whole show.  We discussed the topic for about 20 minutes and then had about 10 minutes of Q&A.  If you're currently using video conferencing, or thinking about it, you definitely want to catch this.
A big thanks to everyone at Bloomberg Businessweek for having me be a part of this event. I hope to join them again for future shows!
Please post a comment below and let me know what you thought of the webcast and feel free to ask me any questions you might have about using video to connect with your virtual teams and remote workers.
In consulting with companies off all different sizes in a variety of industries I've found one of the biggest challenges they need to overcome in order to embrace flexible work is management resistance.
Despite the long list of benefits to virtual work or telecommuting many managers are simply uncomfortable with the thought of managing remote employees.  That's why a recent article by Fast Company really caught my eye. It describes 3 recent scenarios where managers didn't want to provide workplace flexibility and the unfortunate results:
Managers, sticking your fingers in your ears, closing your eyes and saying "La, la, la, la" when a valuable, competent current or prospective employee presents a plan for flexibility doesn't make it go away.

via Dont Let "Flexibility Just Doesnt Work for Me"="I Dont Care If You Leave"…Because It Will | Fast Company.
The article shares some excellent suggestion for what managers can do when approached by employees proposing a flexible work agreement and also what employees can do if a managers shrugs off the request with the "that doesn't work for me" rebuttal. Read more